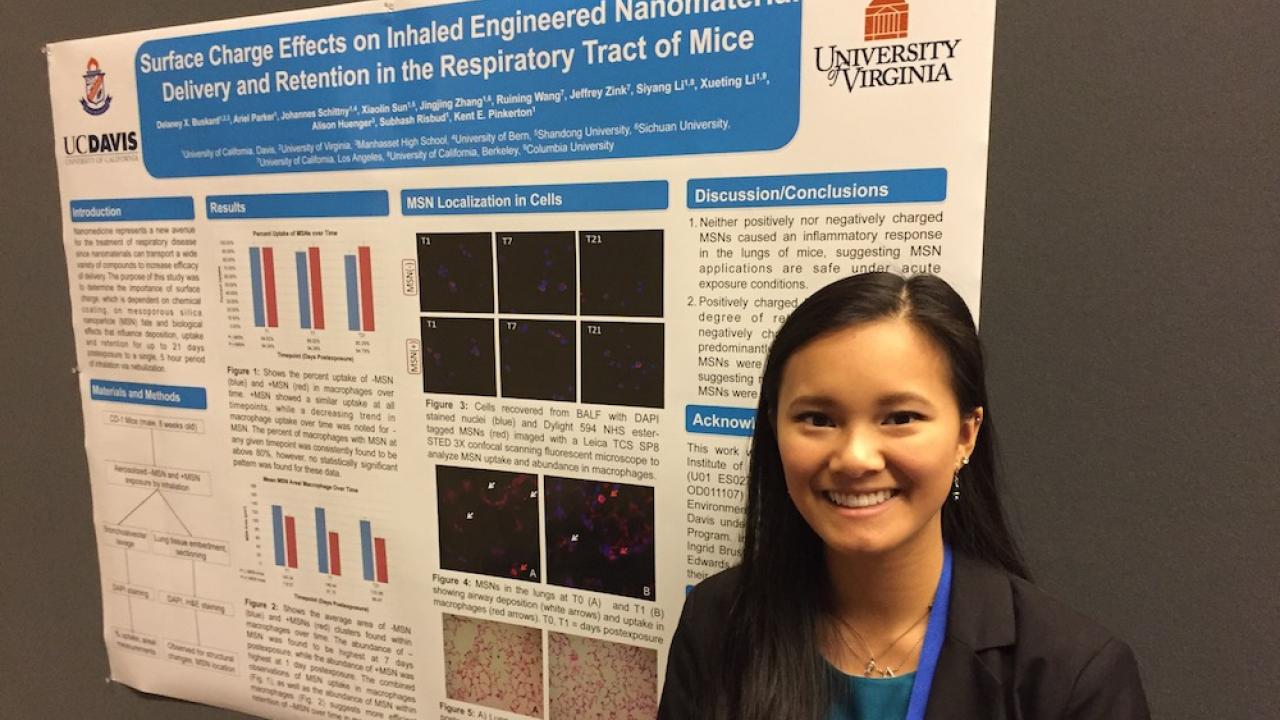 CHE intern Delaney Buskard, a high school senior from New York, was featured at the International Conference of the American Thoracic Society (ATS) in May for her research.
Delaney spent 6 weeks during Summer 2016 in the laboratory of CHE Director Kent Pinkerton as part of the UC Davis Young Scholars Programs, which provides the opportunity for approximately 40 high school students from around the country to experience college-level research first-hand. 
Delaney's research was on engineered nanoparticles (mesoporous silica) as a potential drug delivery system. She determined their deposition, uptake and fate in the lungs following inhalation.
Delaney's work during this time was so remarkable that Dr. Pinkerton suggested that she consider submitting her research as an abstract to the May 2017 ATS conference in Washington, DC.  She agreed, and in mid-January, she received notification that her abstract had been accepted for presentation.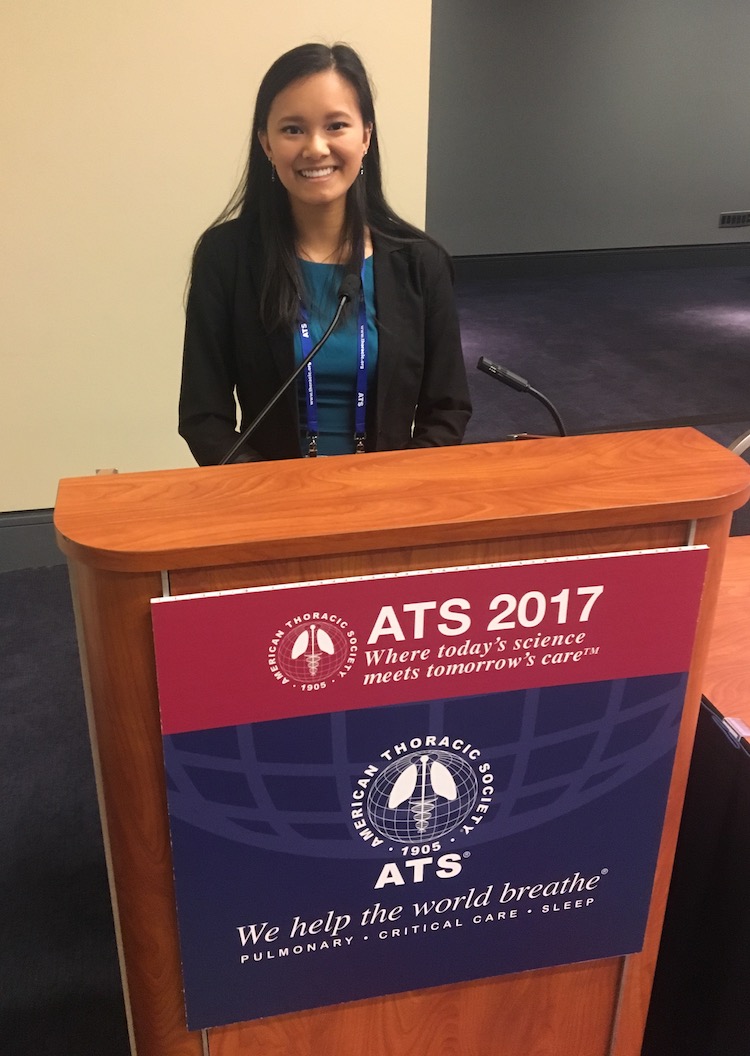 Prior to the conference, ATS contacted Delaney and ran a news release about her research in April. Her local community newspaper on Long Island also featured a story.
At the conference, Delaney was acknowledged by the ATS Assembly on Environmental, Occupational and Population Health for her research accomplishments as a high school student at their annual business meeting, and an article was featured about her in the conference Daily Bulletin.  The following day, Delaney formally presented her work as part of a poster-discussion session. Both  current and past ATS Presidents came to meet her to learn more about her research.
Delaney will be attending the University of Virginia this fall as an environmental science major with a special interest in alternative fuels and environmental policy.
Her work was supported in part by the Environmental Health Science Core Center and other resources at UC Davis. CHE regularly takes part in the UC Davis Young Scholars Program each summer.